« La capture rocambolesque du comte de Beausobre, colonel de hussards (octobre 1747) »
Résumé de l'article en français au bas de la présente page // Abstract of the article in English below.
Article publié dans :
Carnet de la Sabretache (revue éditée par la Société de la Sabretache, Paris), n° 204, septembre 2015, p. 26-31.
Un exemplaire de la revue peut être commandé sur Internet ICI.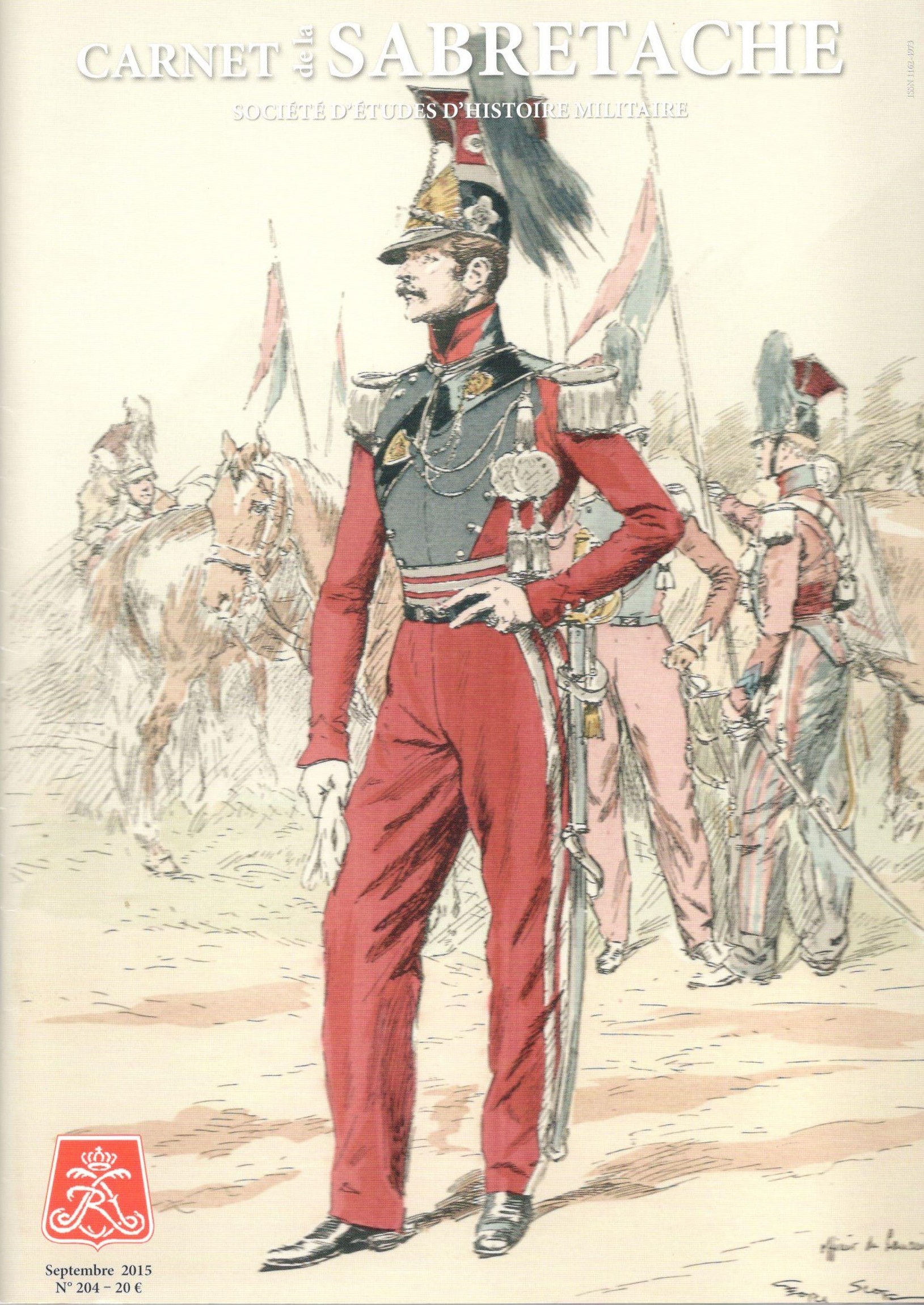 Résumé introductif en français :
Dans la nuit du 6 au 7 octobre 1747, trois semaines après la chute de Berg-op-Zoom, des compagnies franches à la solde des « Alliés » (Autrichiens, Anglais, Hollandais) attaquèrent un poste clef sur la route entre Anvers et Berg-op-Zoom. Ce poste était gardé par le régiment de hussards de Beausobre. Les compagnies franches s'emparèrent d'une partie des cavaliers et de leur commandant, le brigadier Jean-Jacques de Beausobre, colonel du régiment à son nom. Beausobre raconte lui-même cette mésaventure dans une longue lettre écrite au secrétaire d'Etat de la Guerre, fin octobre (après sa libération), et il conteste tout soupçon de négligence. Pour comprendre les arguments de Beausobre, il faut revenir sur la mission qui lui fut confiée, donc sur le système d'approvisionnement de Berg-op-Zoom pendant le siège de cette place, et sur le dispositif militaire mis en place pour la communication avec Anvers. Ce sont donc les objectifs et les moyens de l'armée française durant toute une partie de la campagne de 1747 qui sont mis en lumière dans cet article. Ce qui n'empêche pas de raconter d'abord la façon piquante dont Beausobre fut fait prisonnier !
Abstract in English:
"The fantastical capture of Count de Beausobre, Colonel of hussars (October 1747)"

On the night of 6-7 October 1747, three weeks after the fall of Berg-op-Zoom, free companies of the "Allies" (Austrians, English, Dutch) attacked a key post on the road between Antwerp and Berg-op-Zoom. The allied companies seized some of the cavalrymen and their commanding officer, Brigadier Jean-Jacques de Beausobre, Colonel of the regiment bearing his name. Beausobre himself recounts this misfortune in a long letter written to the Secretary of State for War, at the end of October (after his release), and he disputes any suspicion of negligence. In order to understand Beausobre's arguments, we must come back to the mission entrusted to him, and thus to Berg-op-Zoom's supplying system during the siege of this place, and to the military organization put in place for the communications with Antwerp. Therefore, the objectives and the means of the French army during a whole part of the campaign of 1747 are highlighted in this article. This doesn't prevent to tell first about the stunning way in which Beausobre was made prisoner!